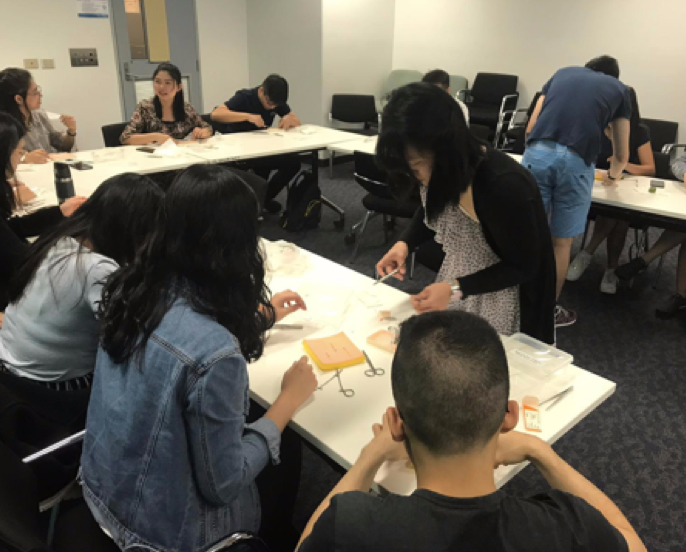 MAMSA T&D Suturing Workshop
24th April 2019 by Elynn Ong and Amanda Goh 
It may be a holiday, but medicine never stops! On the Saturday of the Easter weekend, the annual MAMSA T&D suturing workshop was held in MMC. This year, the workshop was run by two of our alumni, Sylvia and Kevin!
We started off the workshop with suturing. After briefly introducing the different instruments, Sylvia and Kevin demonstrated how to complete a simple interrupted suture. With their guidance, everyone was soon practising on their own 'uninterruptedly'.
MAMSA members being focused while suturing under the guidance of Sylvia and Kevin.
We then moved on to knot tying. This was slightly more complicated but eventually everyone managed to learn the technique after many, and many knots being tied to chairs.
Hoped everyone had an amazing time!
Once again, we would like to sincerely thank Sylvia and Kevin for taking time off their Easter break to run this workshop! Plus, to all our members who participated, thanks for 'hopping on the train of development'!
Happy Holidays!
Elynn & Amanda