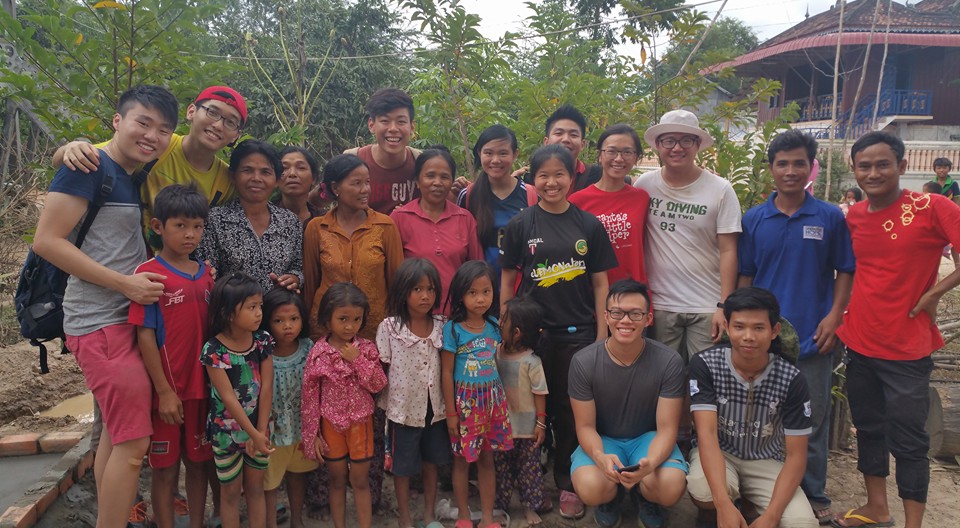 MAMSA Cambodia Trip Dec 2015
In December 2015, MAMSA embarked on a journey to rural Cambodia in the hopes that we would be able to help impoverished families through building a well and a toilet. We woke up at 4:00 am, blearly eyed and sleep deprived, to catch the early morning flight to Phnom Penh.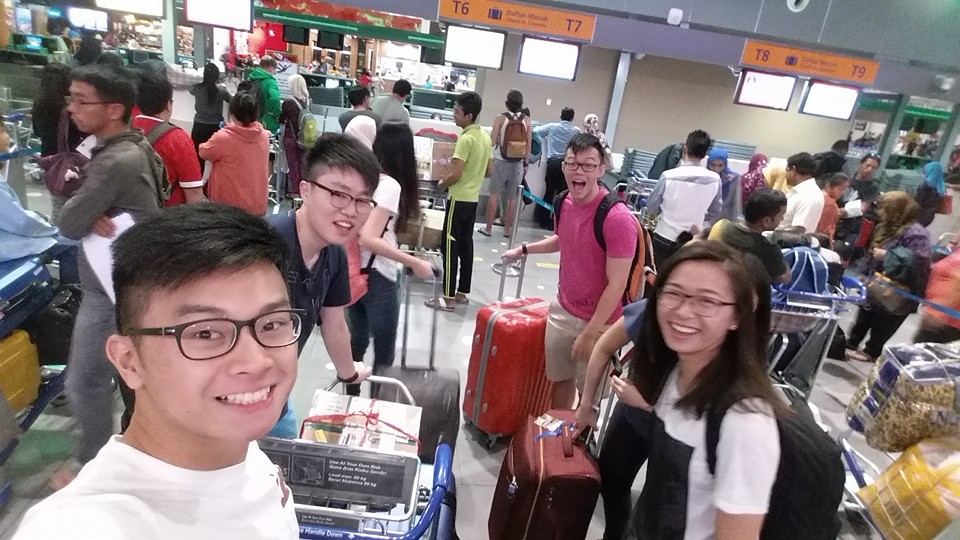 After arriving we met our guide Vichea who would be with us for the next 6 days. He led us to the Toulo Sap Museum which showcased the horrors of the Khmer Rogue regime. We then stopped by a massive AEON shopping centre to stock up on civilisation, water and snacks.
After embarking from Phnom Penh, we were in for a 2 hour drive to the Prey Veng province where we would spend the next 6 days.
Our accommodation was basic, and food was similar from day to day, however we always had high spirits (either from watching Game of Thrones or playing a multitude of card games). At night, there was always the battle against "black sesame seeds" (insects) and making sure the doors and windows were always shut to bar entry to insects.
On the first 3 days, we were labourers – building a toilet and well were no small feat! We learnt the importance of sand and how to mix cement. When chopping wood, there was a huge discrepancy between our wood chopping skills and our guides – we cut 1 wood block at the rate they did 10!
Finally, the well and toilet was built! Alas the well was dug too deep, so didn't manage to produce any water. However, we were reassured that the well would work in the rainy season. Thankfully, the toilet went without any hitches.
After finishing our time as make-shift construction workers, we headed over to OHF's Foundation. Arriving at the foundation, we were greeted by many smiling faces, ranging between 4-18 years old. While there, we made friends, played games and taught students the importance of handwashing. We even helped the orphanage to paint a basketball court under the hot sun!
Alas, it was time to go, so we packed our bags and bid farewell to OHF. After the 2 hour journey, we arrived at our accommodation for the night – Base Villa. It was nice to have the afternoon off and just relax and enjoy aircon (which we hadn't had in 6 days!). Before our flight the next day, we learned how to negotiate tuk tuks and managed to sneak a trip to the Royal Palace. There we witnessed the sheer wealth the royal family had, as well as the impact the Khmer Rogue had on culture there.
After a quick ride to the airport, we bid farewell to Wesley, and continued on to Siem Reap for our much deserved R&R. Upon arriving, we had a bit of a shaky start to our accommodation but we eventually sorted everything out and found ourselves in the lavish (ok not that lavish) Mekong Angkor Palace. After dropping our bags off, we made our way to Pub street to find some touristy food.
Pub street was beautifully lit up with massage parlours, street vendors selling fake electronics, elephant pants and all kinds of fake t-shirts. Every night, for the subsequent nights, we would invariably gravitating towards pub street for the cheap food and shopping.
We took 1 day to conquer Angkor Wat where we climbed and puffed, queued for sunset (which was subsequently quite poor) and ate extremely overpriced touristy food. There was so many tourists everywhere, but luckily we managed to get tons of photos!
The next day, we visited a local children's hospital where we had a pleasant tour of the hospital and learned how the local system worked. It was amazing how the hospital was run purely on donations and was non profit to any Cambodian child. In the afternoon, we spent some time at a different orphanage where we talked to the students and enjoyed playing games and conducting health checkups with them.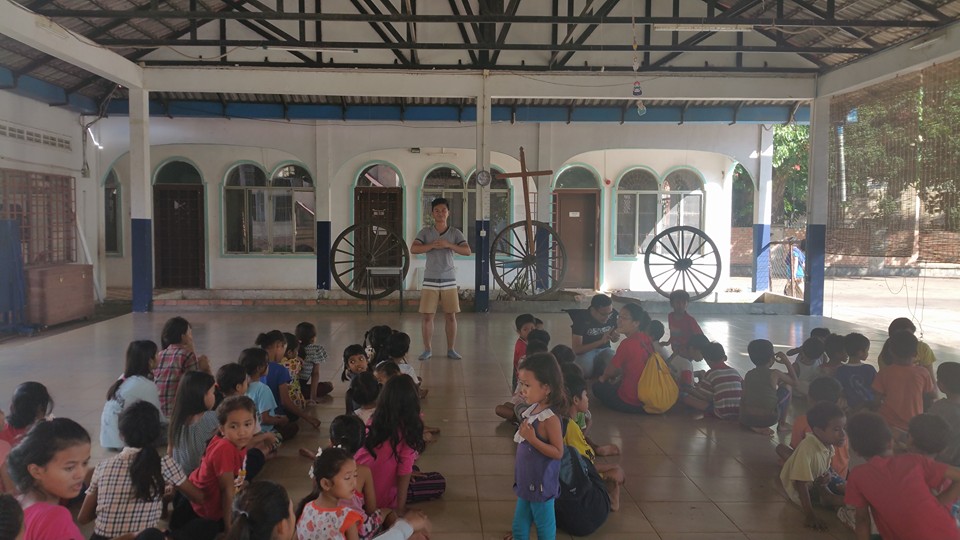 The rest of the trip was uneventful and we (yet again) ate more delicious Cambodian food, and enjoyed being a tourist. Apart from a delay on our returning flight, we all arrived safe and sound (albeit slightly sunburnt) in KLIA2.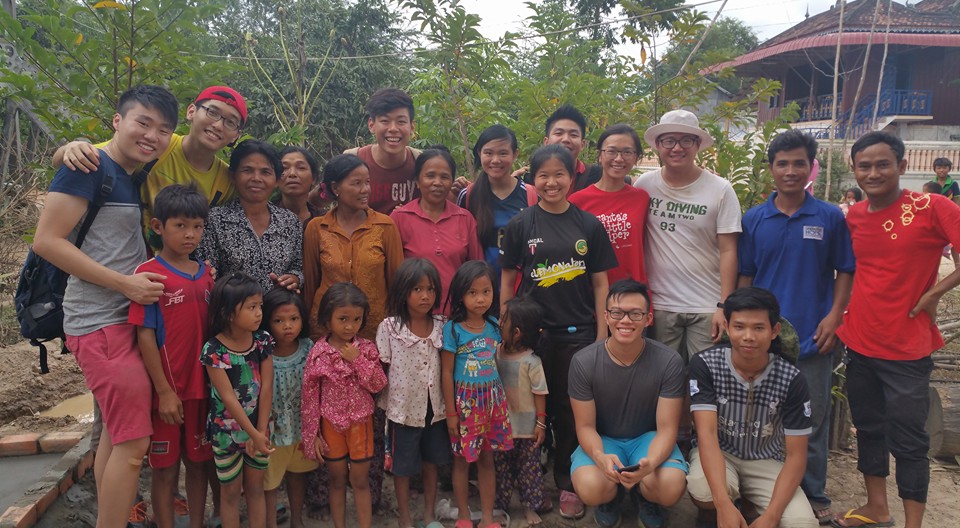 Thus ended our fantastic trip to Cambodia.