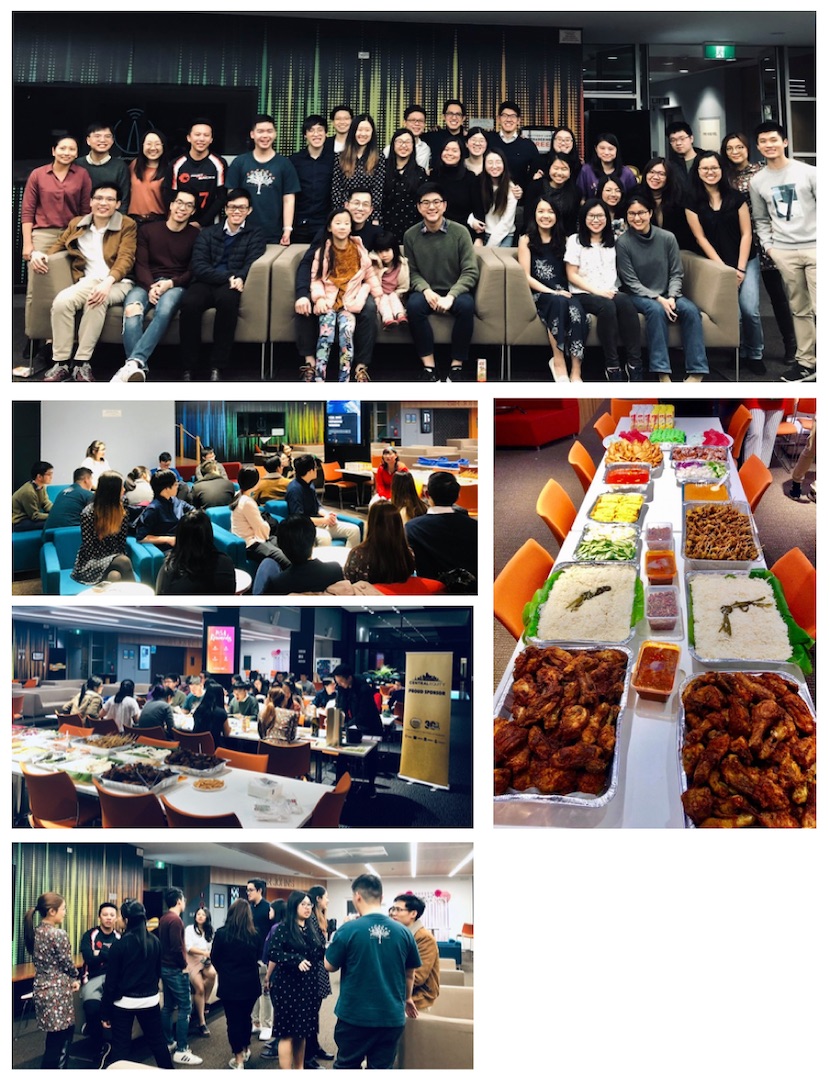 MAMSA Networking Night
On the 27th of July 2019, 38 MAMSA Alumni & members gathered for the first ever MAMSA Networking Night. With every graduating batch, the number of MAMSA alumni has expanded substantially over the past few years. This year, we decided to hold a MAMSA Networking Night with the aim of providing an opportunity for all of our alumni to reunite and reconnect with one another as well as for our clinical and pre-clinical students to meet and interact with our alumni.
A range of amazing authentic Malaysian food was ordered in for the night, which included Nasi Lemak, Satay, Curry puff, Kuih Keria, Onde-Onde, Kuih Ketayap etc. It was heartwarming to see many of our members and alumni having a great time catching up with one another and getting to know more people. Many alumni were also sharing their experiences of working in Australia with their fellow juniors. At the end of the night, our sponsor Central Equity held two lucky draws with exciting prizes of gold class movie tickets and a bottle of Chandon.
On behalf of the planning team, I would like to sincerely thank Ms. Le Yen & Central Equity for being the sponsor for our event. Huge shout-out to Natasha's Kitchen Malay Catering for preparing the amazing Malaysian food. Last but not least, thank you our dear alumni and members for your support towards MAMSA. It was an amazing and memorable night filled with laughter, great food and lovely company.