MAMSA & MUMUS: International and Internship Careers Forum 2015
The MAMSA & MUMUS Internship Talk 2015 was organised as a collaboration between MAMSA's Training and Development Department (T&D) with MUMUS on the 11th of April 2015. As one of the highlights of the T&D events of the year, this talk hopes to equip international medical students with some knowledge of the internship process in Australia. There was a spectacular line-up of speakers, who consisted of doctors at various levels of their practice, from interns to consultants. In addition, the speakers came from various health systems in Victoria, with Alfred, Monash, Melbourne and Peninsula Health to name a few. The full list of speakers are listed as follows;
1. Dr Ong Wei Ming (Melbourne Health intern)
2. Dr Sean Tan (Monash Health intern)
3. Dr Kong Jun Beng (Peninsula Health PGY 2, BPT 1), also from Sunway
4. Dr Jeremy Khoo (Monash Health PGY 5, 2nd year Surg Reg)
5. Dr Howard Tang (Gastroenterologist consultant)
The full list of events for the day, on the other hand is as follows;
1730-1830 Dinner
1830-1930 Presentation by doctors
1930-2030 Q&A session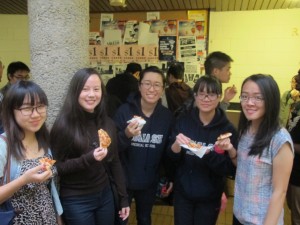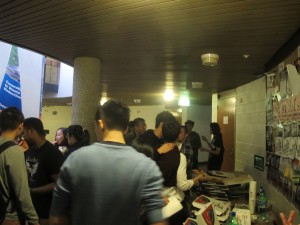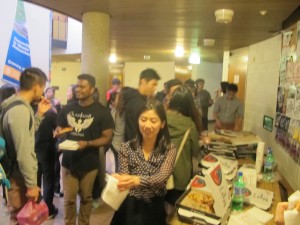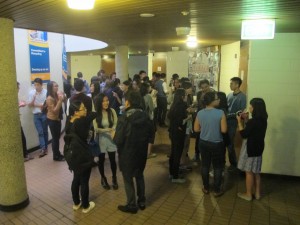 The event started off with a dinner session which consisted of pizzas and soft drinks in the Rotunda foyer. International students comprised of a large bulk of the audience that day, including a substantial turnout from 5th Year students from Monash's Malaysian Campus. It was a great start to the event, as the foyer started filling with students at a steady pace. Soon, students from all year levels and nationalities were seen sharing light moments with each other while enjoying their meal.
As the presentations were about to start, participants were ushered into the R1 Lecture Hall where the talks were held. There were more than 100 participants that turned up that day to listen to the list of 5 speakers, an amazing turnout which became apparent as participants started to fill the seats of the lecture hall.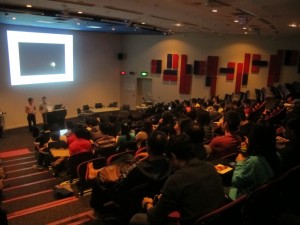 The first speaker to take to the podium was Dr Howard Tang, a Gastroenterology Consultant. Dr Tang gave a talk about his experience through the years of how he progressed through as an Intern all the way to becoming a consultant. Through his presentation, it became how medicine has changed through the years, ever since he entered medical school to where we are now. Medicine is undoubtedly a process of life-long learning, as medical advancements continue to transform our lives. He also provided some insight to how private and public practice differed. It was enlightening to see a typical schedule of a consultant, as we were shown his busy schedule, something that could guide us to making a career choice. In all, Dr Tang's take home message was that we should listen to patients throughout our lives as medical practitioners. Patients know themselves best, and as physicians, we are advocates to their health.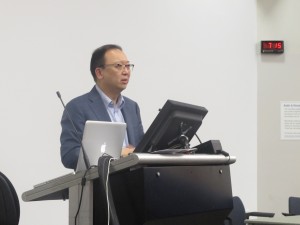 The next speaker of the day was Dr Ong Wei Ming, an intern from Melbourne Health. We were pleased to have her, as she was the only international Monash Graduate to secure a place in Melbourne Health for 2015. Melbourne Health is renowned for using a group interview process as a selection process for Interns. Dr Ong's talk focused on the medical interview process for internship. She highlighted the importance of preparation for every interview, as interviews can be held in rural or metro areas, depending on where an applicant chooses to apply. There were several questions that applicants had to think about before an interview. These were situational questions, which required input about how one reacted in a sitation or even clinical questions which tested one's clinical knowledge in specific conditions. Through the talk, it was evident that hospitals were looking for holistic individuals who in addition to being caring, knew how to deal with the rigours of the hospital enviroment, with the clinical knowledge and communication skills to see them through their training.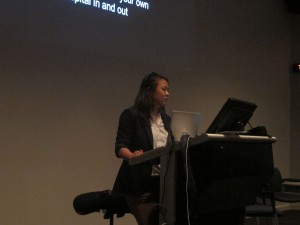 As previously mentioned, a skillset sought after in an intern is being a holistic individual with a variety of interests, and this can be shown in an applicant's CV. Bearing this in mind, Dr Sean Tan from Monash Health was up next, speaking about how to create better opportunities to fill up an applicant's CV. Dr Tan stressed about the importance of having a comprehensive and succint cover letter and CV that's targetted to the Human Resource Department of hospitals, the individuals who would be reading an applicant's CV. He also provided a breakdown of how much each section, i.e Academic Marks, CV, Interviews and References contributed to the selection criteria of an intern. It is essential that applicants summarise their strength's in a succint manner, knowing what to exclude while writing their CV. Applicants were urged to make the most out of their 5th Year rotations, by being proactive in helping doctors in their jobs in addition to brushing up on their clinical knowledge, to find a good reference that would improve their chance of obtaining an internship.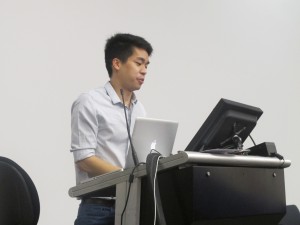 Dr Jun Beng Kong then presented his talk, aimed at Category 3 students aiming to apply as Interns in Australia. His talk was especially pertinent to Monash Sunway students, who were placed under this category. He advised applicants to apply far and wide, keeping their options open, especially to going interstate and rural to stand the best chance at obtaining an internship. As a Category 3 applicant, Tasmania was a good option for applicants due to its higher success rate. Dr Kong mentioned that in most states, Category 3 students would most likely have to wait for Category 1 and 2 students to decline their offer, before being offered a place. Applicants were advised to be available to fly in to Australia for interviews,as it provided a better chance of success compared to a phone interview.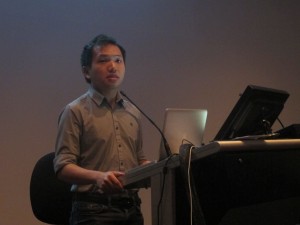 The event also featured a brief introduction into applying as a Surgeon, with a talk given by Dr Jeremy Khoo, a Surgical Registrar with Monash Health. Some of us must have remembered Dr Khoo, who was an anatomy tutor in Monash for pre-clinical students in 2014. Dr Khoo outlined the training pathway to becoming a surgeon, and what it entailed. Budding applicants were reminded of the number of years required to becoming a surgeon, with the limited spots available nation-wide. Dr Khoo also mentioned that it was greatly gratifying, however surgical training would require a lot of dedication, as it entails a lot of sacrifices on a personal level. He also stressed about how important research was and that references made up a much larger bulk of the selection process in becoming a surgical trainee.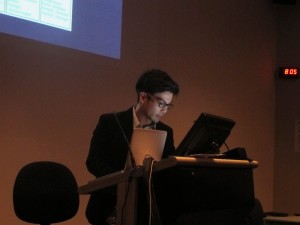 A Q&A session then followed, with all the previous speakers answering questions from the audience as a panel. Questions were posed about what pre-clinical students should be doing in medical school, to how one chooses to become a physican or surgeon.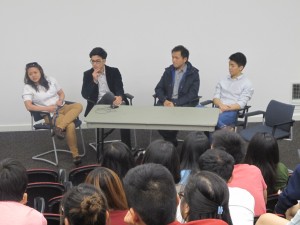 The event ended with each speaker being presented with a token of appreciation. The organising members from MUMUS and MAMSA individually thanked each speaker for their enlightening talk on how to improve one's success in applying for an internship in Australia as an internation student. Students had the opportunity to speak to individual speakers after the event for any questions that they had. We were glad that the event was a huge success, seeing as it was the first collaboration between MUMUS and MAMSA.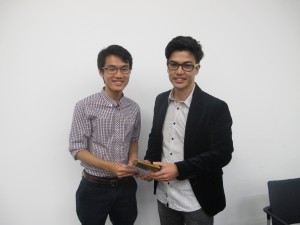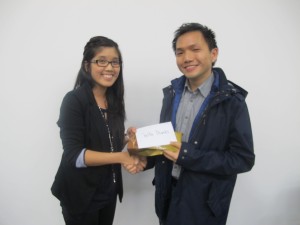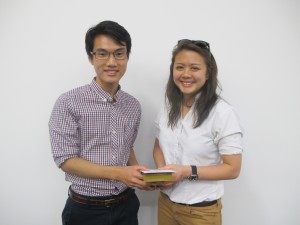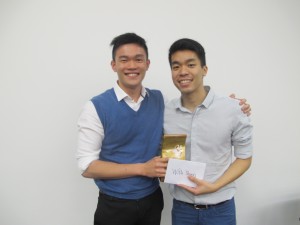 Do keep a lookout for more T&D events throughout the year, with hospital placement opportunities in Malaysia up at the moment!
As a final note, we in MAMSA, would like to use this opportunity to express our appreciation for Champs Multivitamins in supporting our volunteering and T&D events.