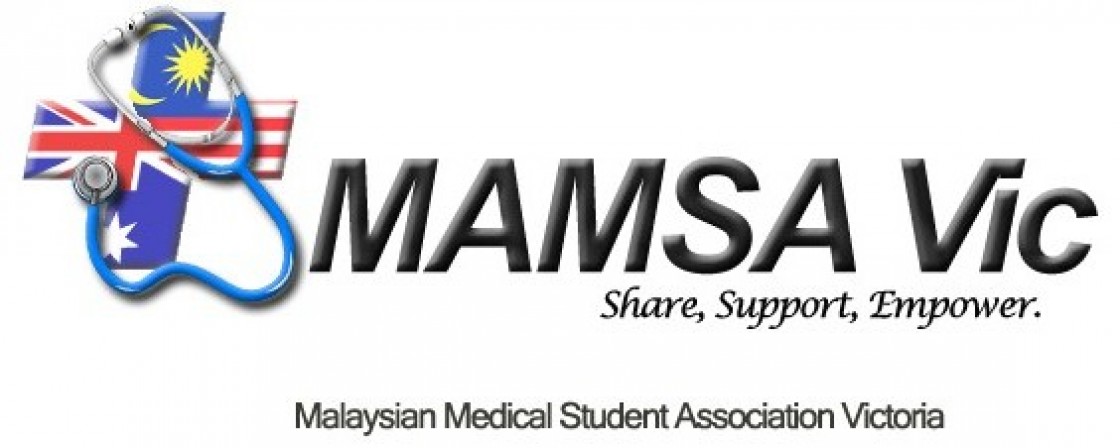 2013 MAMSA Victoria Committee Recruitment
Dear all,
We are currently recruiting committee members for the 2013 MAMSA Victoria committee. I strongly recommend you to seize this rewarding opportunity as it not only encourages leadership skills and allows you to attain invaluable exposures, it is also an opportunity for you to develop long-lasting bonds with fellow Malaysian friends. An acknowledgment certificate will be issued as a token of appreciation for your contributions.
Positions currently available include: Secretary, Treasurer, Training and Development (T&D) Coordinator, Melbourne University Academic Representative, Melbourne University Academic Representative and Subcommittee Members.
The job scope entailed to each position is detailed in the attached document: Committee Positions and Duties(with Action Plan)
Are you up for the challenge? Please email president@mamsavictoria.org stating the position(s) which you are interested in, with your resume and you will be scheduled an interview on the afternoon of 16th February (Saturday). Those unable to attend must provide a valid reason to reschedule an interview. You will be notified of the details of the interview session via email.
Thank you.
Yours sincerely,
Isaac Lee SenHong
President,
MAMSA Victoria.