MAMSA 2020 Debut
No one ever expected 2020 to start off in such a way – the clinical students were pulled off placement, the preclinical students met/reunited with each other over Zoom, and MAMSA has had to put our lining of (face-to-face) events on hold as per the social distancing policies. We might have been physically isolated, however it is in unprecedented times like this that we appreciate the 'connectedness' even more and explore new ways of social interactions. This year, MAMSA Social has rolled out the Buddy System, where we were randomly assigned to groups of 5-6 that are composed of members from all different year levels. We hope this new program has fostered inter-level friendships and (obviously) introduced some amazing online games into your quarantine life!
Here are some updates and screenshots of the group photos from some of our buddy groups:
Group 2:
It has been a tough semester, with most of our first meetings being through Zoom. The silver lining of this is that we're able to meet new members and also get to know existing member who we may not know very well before through this buddy program. So far things have been great. For Group 2, our first meeting was interesting from formal self-introduction to a competitive game of scribble.io and ending the night with the good old game of Club Penguin (with some of us getting very lost). The second meeting was another night of great fun (literally) with a throwback game of Fun Run with our squirrels trying to sabotage one another with lightnings and traps but form great fun friendships at the same time. Looking forward to the next week and see what will become of this group XD
Amanda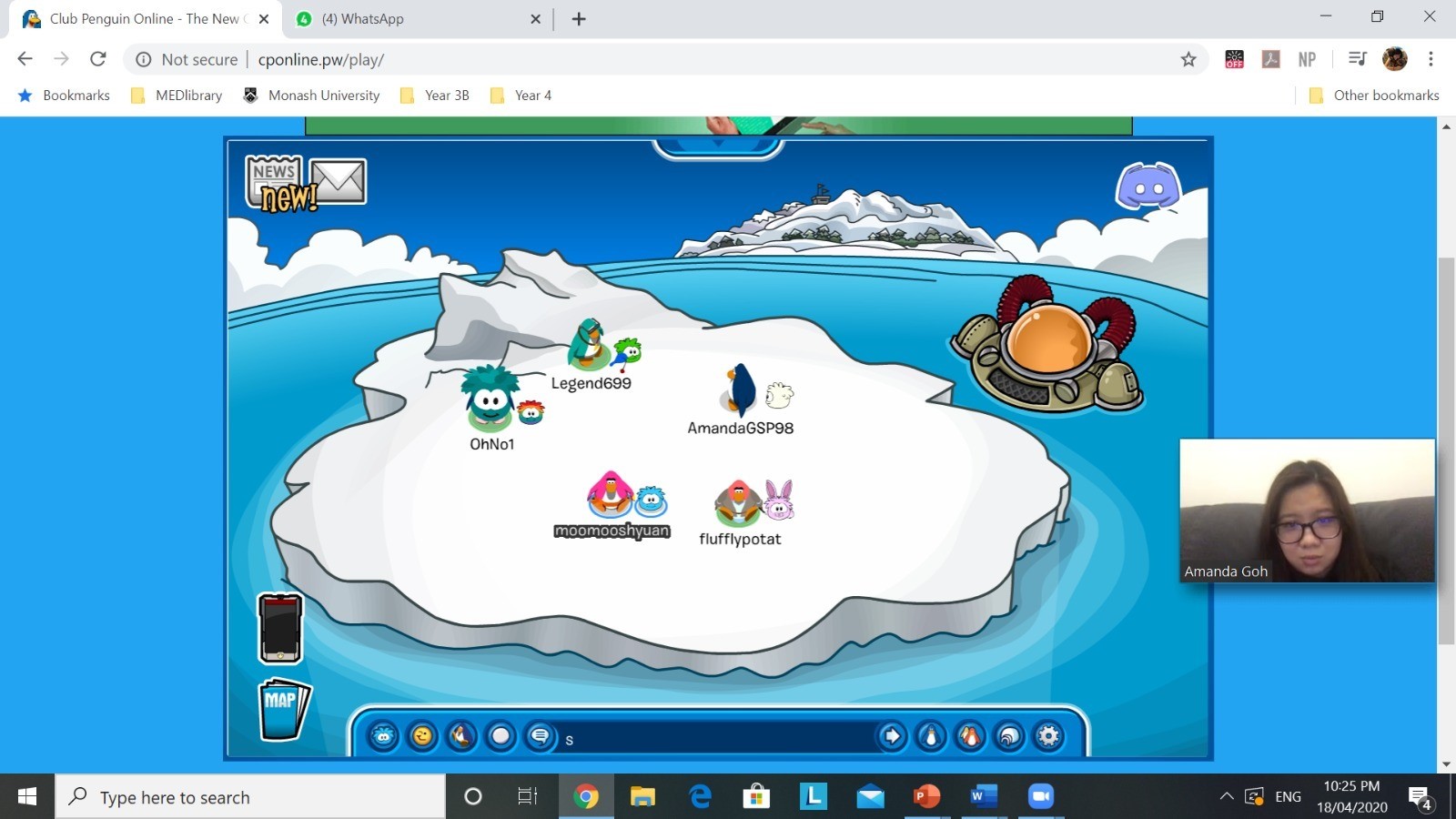 Group 4:
I did not know what to expect from this, but I knew that fate (and randomisation with allocation concealment) has brought my group together. It was lovely meeting and bonding with fellow members of the MAMSA fam as a group. Playing online games has been a highlight. Just like many of the other groups, we started with the classic Skribbl.io where we guess the word behind everyone else's drawings, which is not so much about artistic skills, but the creativity and ability to draw whatever makes sense no matter how ugly/bizarre it is. We also tried out games that require a little more brain power including Spyfall and Codenames, both of which turned out super fun.
Julie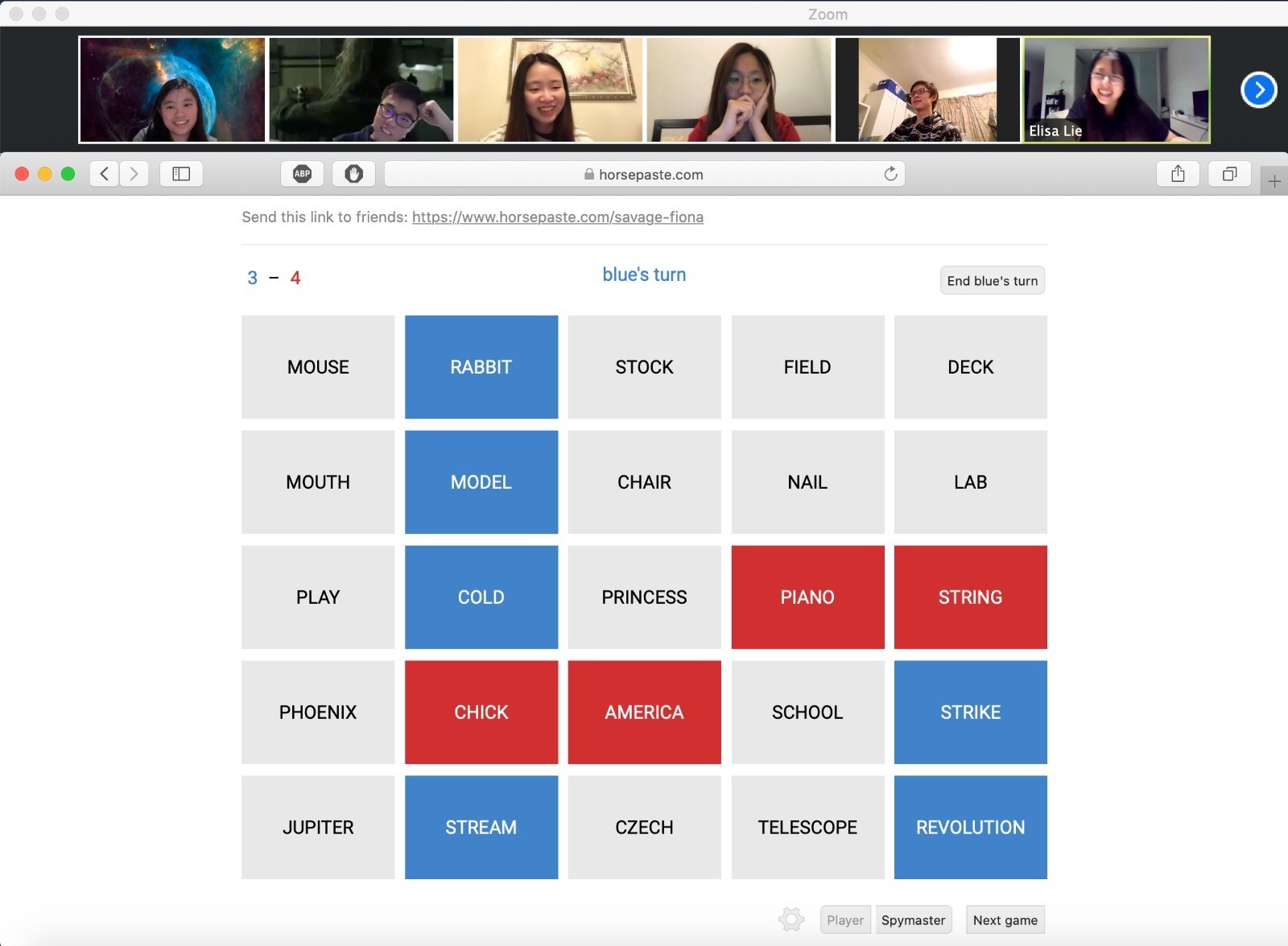 Group 6
As the COVID-19 restrictions are progressively eased, we look forward to meeting all of you physically soon, in our in-person events later in the year hopefully, although we still need to remain vigilant and cautious with any sort of outings/gatherings. At the end of the day, nothing beats face-to-face interaction, but who would have thought online games could be this fun and that we could achieve so much virtually? Thanks to everyone for taking care of yourselves and looking out for each other. We are all in this together. I can't wait to see what the rest of 2020 has in store for us. Stay safe!